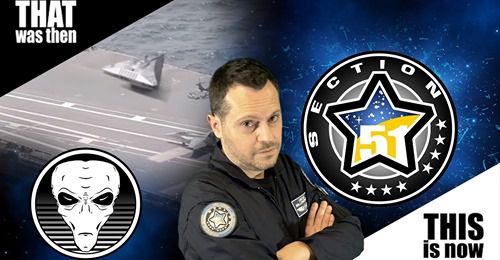 Interview with the well known and very talented Section 51 who revealed that all of his UFOs were in-fact CGI. We will be talking about how the channel started and the future of Section 51, we will be going through UFO cases that are fake and the most compelling ones.
Watch the video HERE !
There's more to say, more to explore together and we invite you now to join this new journey with us on Section 51 ! Subscribe now !
You can find our Section 51's official T-shirts & stuff and our Instagram page here :
➨ https://shop.spreadshirt.com/section51/
➨Instagram : https://www.instagram.com/ufo_section51/
Subscribe !
#live #section51 #interview