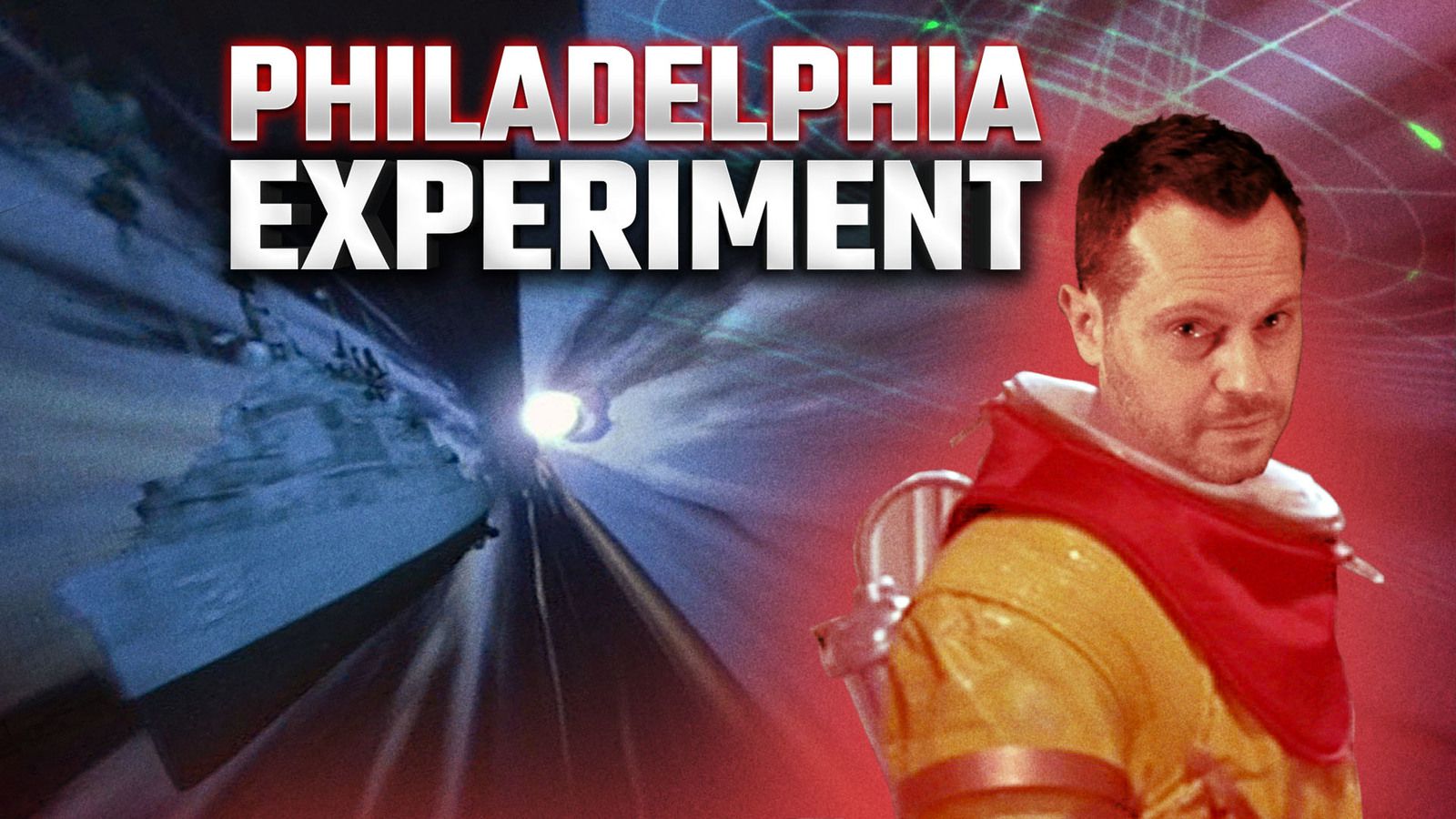 The Philadelphia Experiment is an alleged military experiment supposed to have been carried out by the U.S. Navy at the Philadelphia Naval Shipyard in Philadelphia, Pennsylvania, sometime around October 28, 1943. The U.S. Navy destroyer escort USS Eldridge was claimed to have been rendered invisible (or "cloaked") to enemy devices.
The story first appeared in 1955, in letters of unknown origin sent to a writer and astronomer, Morris K. Jessup. It is widely understood to be a hoax; the U.S. Navy maintains that no such experiment was ever conducted, that the details of the story contradict well-established facts about USS Eldridge, and that the alleged claims do not conform to known physical laws. Starting with the Philadelphia Experiment of 1943, invisibility experiments were conducted aboard the USS Eldridge that resulted in full-scale teleportation of the ship and crew. Forty years of massive research ensued, culminating in bizarre experiments at Montauk Point that actually manipulated time itself. The controversial testimony from Al Bielek on the Montauk Project and the Philadelphia Experiment...
Watch the VIDEO HERE !
There's more to say, more to explore together and we invite you now to join this new journey with us on Section 51 ! Subscribe now !
You can find our Section 51's official T-shirts & stuff and our Instagram page here :
➨ https://shop.spreadshirt.com/section51/
➨Instagram : https://www.instagram.com/ufo_section51/
Subscribe !
#philadelphia #experiment #montauk
(PROG 550)