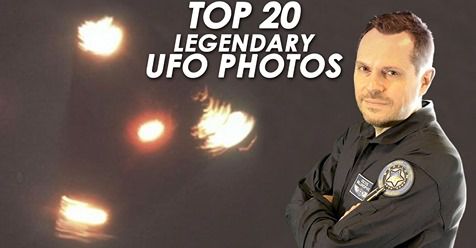 Ancient aliens and UFOs, or "unidentified flying objects," have been the stuff of legends for centuries. The following stories tell of possible UFO sightings, with photographs that may—or may not—prove that real close encounters may be closer than you think...
Watch the VIDEO HERE !
There's more to say, more to explore together and we invite you now to join this new journey with us on Section 51 ! Subscribe now !
You can find our Section 51's official T-shirts & stuff and our Tipeee page here :
➨ https://shop.spreadshirt.com/section51/
➨Tipeee : https://fr.tipeee.com/section-51
Subscribe !
#ufo #top20 #history
(PROG 494)