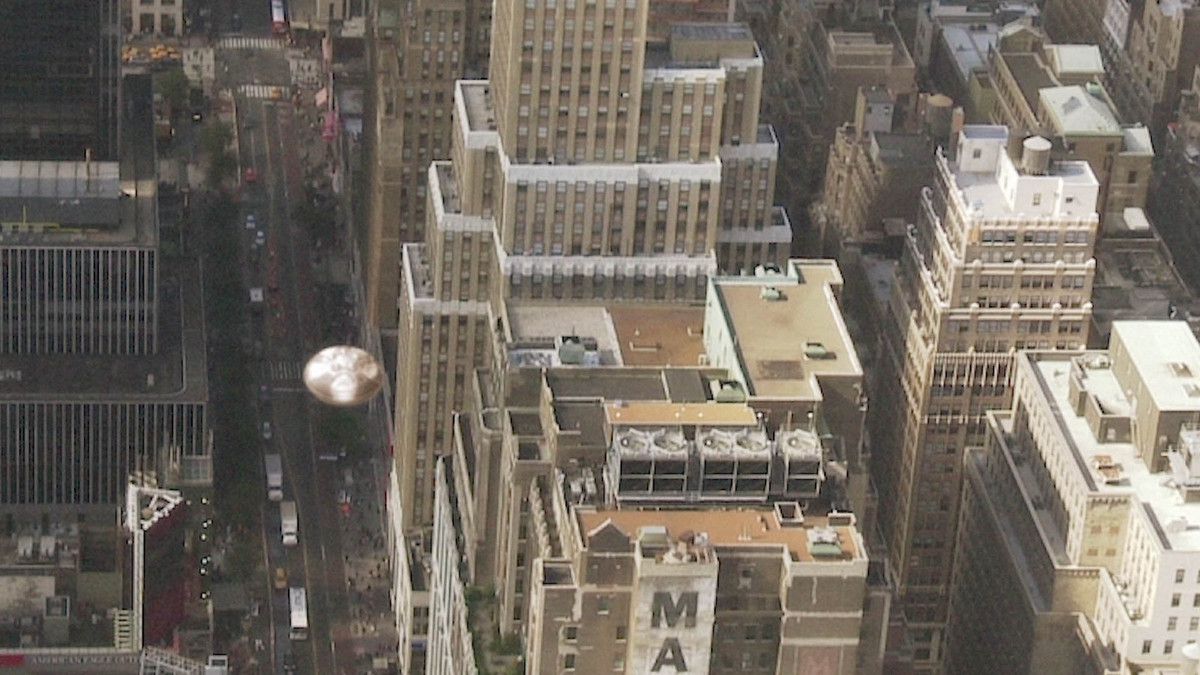 May 2017 - USA, New York. Amazing videos from multiple witnesses showing strange UFO hovering over the streets of New York... Watch the FULL VIDEO HERE !
New York State is one of the most famous and influential places on the planet, so it should come as no surprise that it has a rich UFO history. The state's first UFO sighting came more than 150 years ago, but it doesn't end there! From important government military intelligence and commercial airline reports to downtown NYC sightings of flying saucers on Broadway and at the Empire State Building, UFOs have been witnessed in the New York State skyscape by some of the most credible people in history.
Police officers, movie stars, business men and women, and others have all been privy to strange UFO encounters.
It's been said that famous blackouts, abductions, and special visitations have all occurred while normal New Yorkers have lead their daily lives.
For reporting UFO sightings all over the world and help continue the search for disclosure, you can email us your footage and photos or contact us on our Facebook page.

- E-mail us your photos & footage : https://www.youtube.com/channel/UC-VP...
- Twitter : https://twitter.com/section_51
- Facebook : https://www.facebook.com/UFOatSection51/