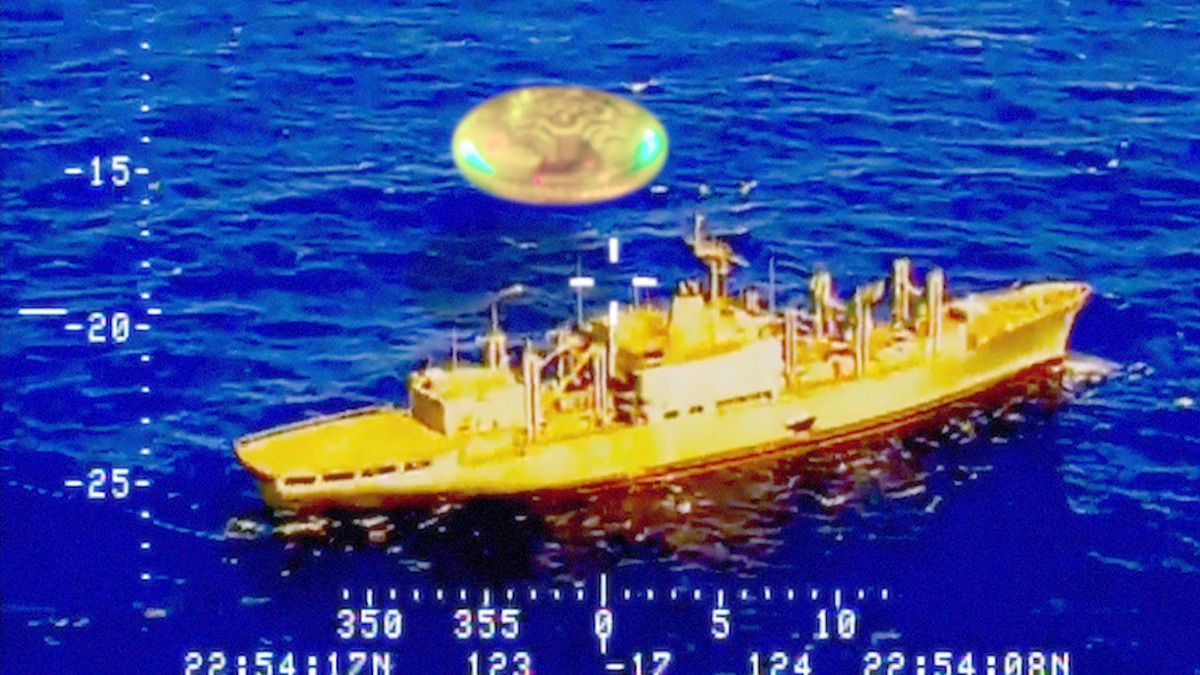 July 2018 - Pacific Ocean. Amazing video shows disc-shaped UFO hovering near US Navy ship in Pacific Ocean... Watch the FULL VIDEO HERE !
In December 2017, the Defense Department declassified two videos documenting encounters between U.S. Navy F-18 fighters and unidentified aircraft. The first video captured multiple pilots observing and discussing a strange, hovering, egg-shaped craft, apparently one of a "fleet" of such objects, according to cockpit audio. The second showed a similar incident involving an F-18 attached to the USS Nimitz carrier battle group in 2004.
The videos, along with observations by pilots and radar operators, appeared to provide evidence of the existence of aircraft far superior to anything possessed by the United States or its allies. Defense Department officials who analyze the relevant intelligence confirm more than a dozen such incidents off the East Coast alone since 2015. In another recent case, the Air Force launched F-15 fighters in October 2017 in a failed attempt to intercept an unidentified high-speed aircraft looping over the Pacific Northwest .
A third declassified video, released by To the Stars Academy of Arts and Science , a privately owned media and scientific research company revealed a previously undisclosed Navy encounter that occurred off the East Coast in 2015...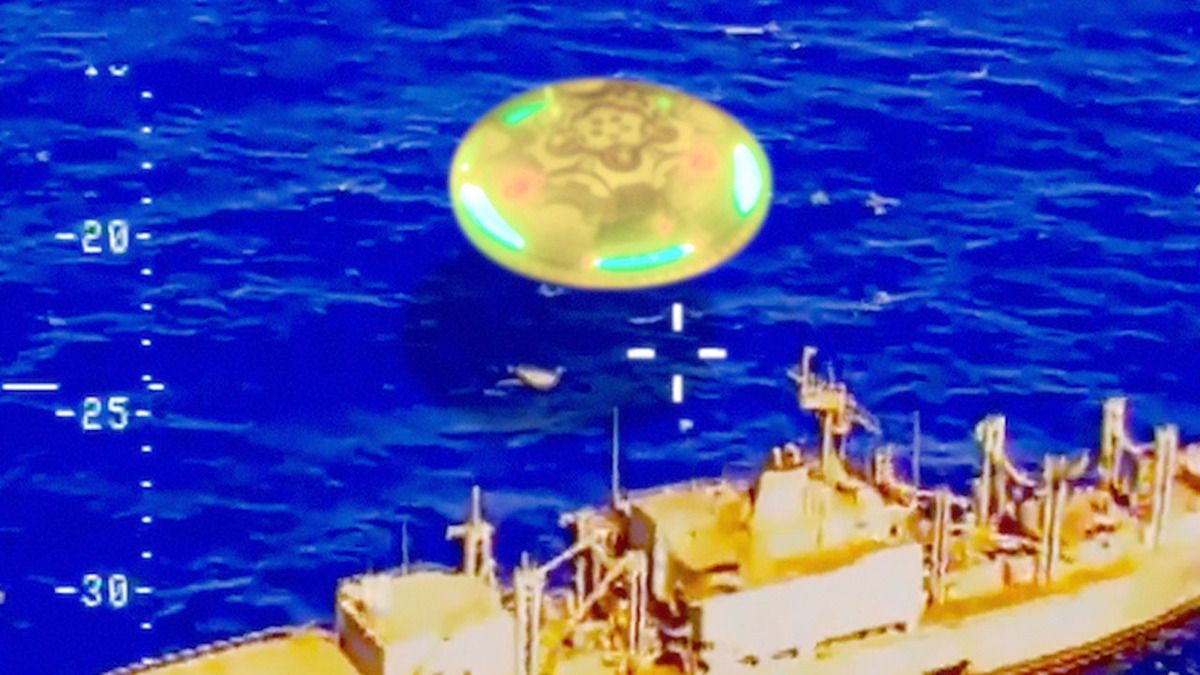 For reporting UFO sightings all over the world and help continue the search for disclosure, you can email us your footage and photos or contact us on our Facebook page.

- E-mail us your photos & footage : https://www.youtube.com/channel/UC-VP...
- Twitter : https://twitter.com/section_51
- Facebook : https://www.facebook.com/UFOatSection51/

Subscribe to Section 51 ! Thank you.