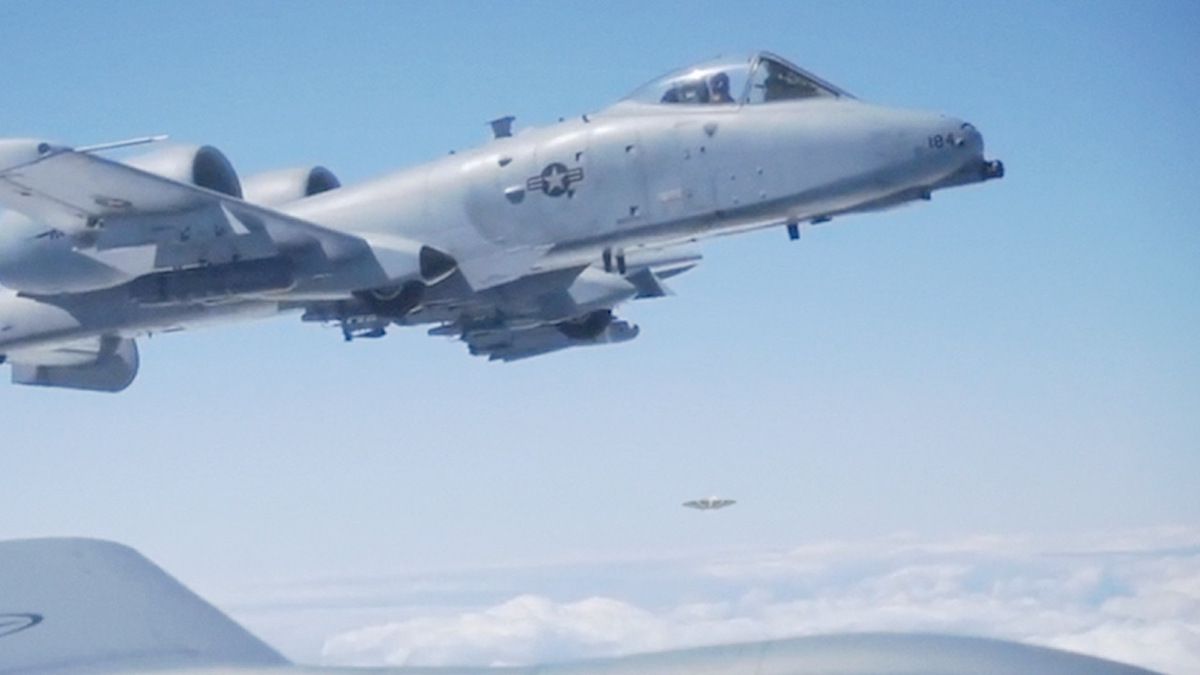 July 2018 - Pacific ocean, Baker island area. Leaked video shows strange UFO flying near fighter jets A-10 thunderbolts... Watch the FULL VIDEO HERE !
On Feb. 15, 2017, UFO seekers were camping near Groom Lake to take pictures and film videos of activity in the skies inside Area 51. During their stay, they spotted a couple of F-16s dogfighting and snapped some shots at the jets. It wasn't until they got back home, when they started reviewing the pictures, that they noticed a third unidentified aircraft that they described as a "triangular" object which appeared to be dogfighting the "Vipers" (as the F-16s are dubbed within the fighter pilots community).
On the pictures, the object seems to be smaller than the F-16s, but probably much larger than a micro-drone as the bird-sized Perdix drones, 103 of those, launched from three F/A-18F Super Hornets, took part in one of the world's largest micro-drone swarms over the skies of Naval Air Weapons Station China Lake, California on Oct. 25, 2016. That said, the aircraft could be a prototype of some new UAV (Unmanned Aerial Vehicle), maybe a UCAV (Unmanned Combat Aerial Vehicle), a weaponized drone.
Considered the position of the two fighters, rather than a dogfight, it seems that the jets were chasing the mysterious object rather than engaging it. Maybe they had just intercepted it in a simulated VID mission, or they were simply shadowing or filming a test flight...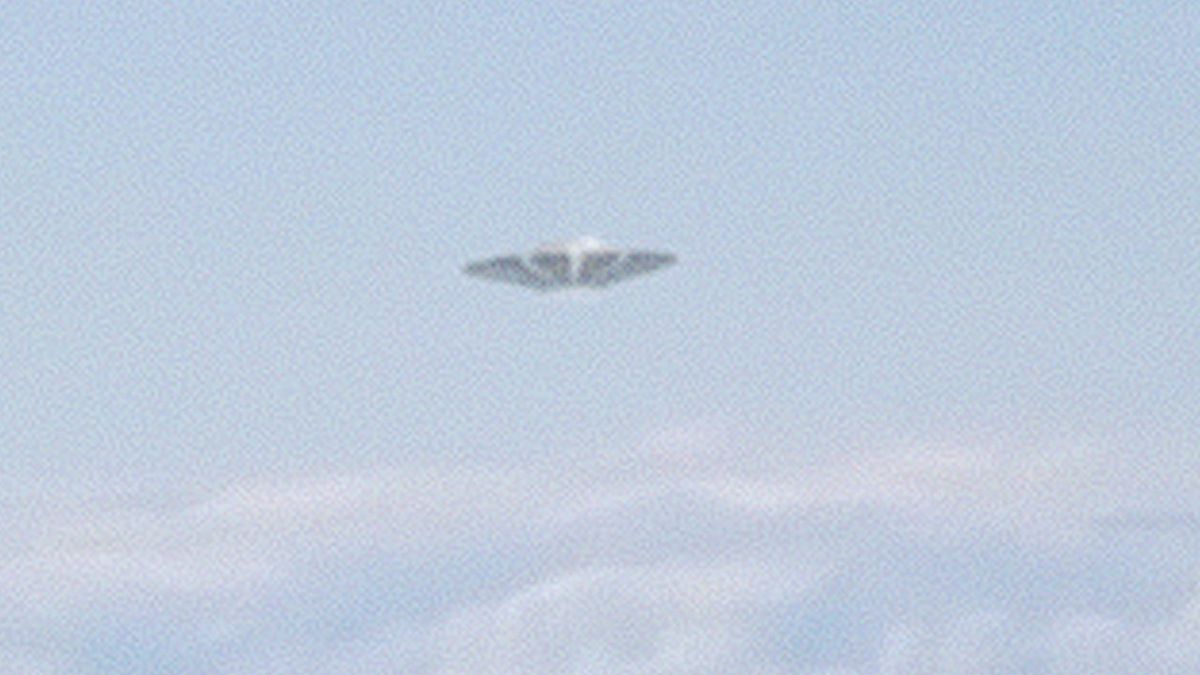 For reporting UFO sightings all over the world and help continue the search for disclosure, you can email us your footage and photos or contact us on our Facebook page.
- E-mail us your photos & footage : https://www.youtube.com/channel/UC-VPSQdVNJyI1afN27L9Jgw/about?disable_polymer=1
- Twitter : https://twitter.com/section_51
- Facebook : https://www.facebook.com/UFOatSection51/
Subscribe to Section 51 ! Thank you.