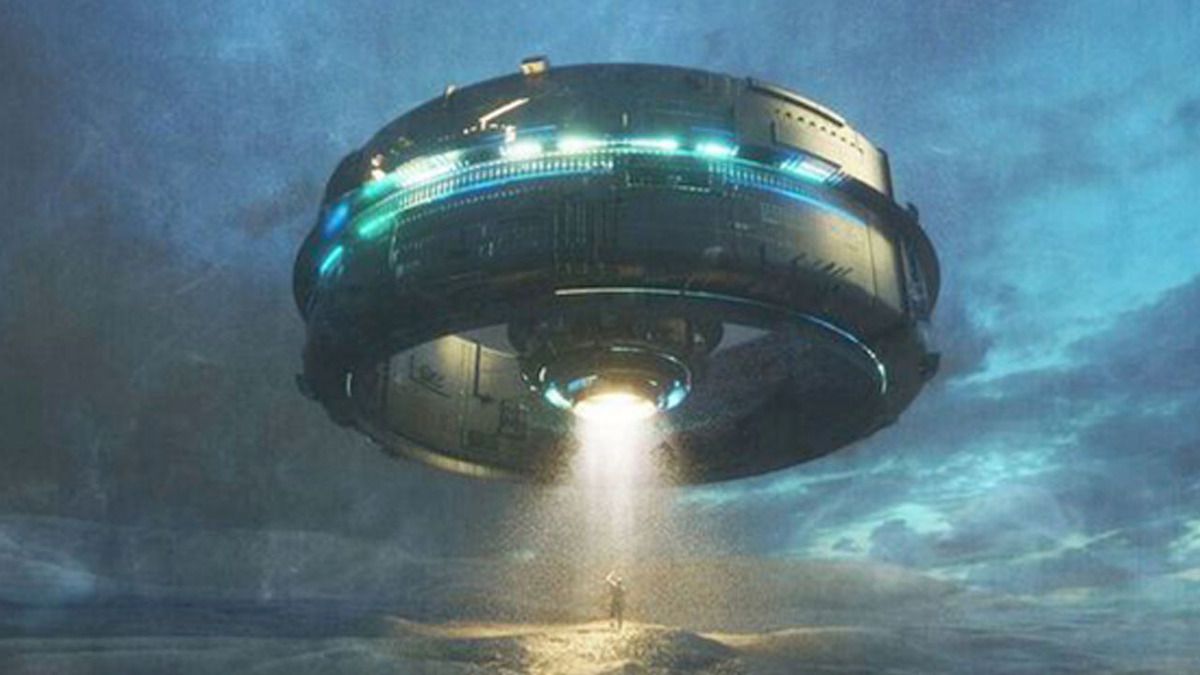 Top 10 Most Popular UFO Sightings (Section 51)...
Watch the VIDEO HERE !
UFO reports have varied widely in reliability, as judged by the number of witnesses, whether the witnesses were independent of each other, the observing conditions (e.g., fog, haze, type of illumination), and the direction of sighting. Typically, witnesses who take the trouble to report a sighting consider the object to be of extraterrestrial origin or possibly a military craft but certainly under intelligent control. This inference is usually based on what is perceived as formation flying by sets of objects, unnatural—often sudden—motions, the lack of sound, changes in brightness or colour, and strange shapes.
That the unaided eye plays tricks is well known. A bright light, such as the planet Venus, often appears to move. Astronomical objects can also be disconcerting to drivers, as they seem to "follow" the car.
Visual impressions of distance and speed of UFOs are also highly unreliable because they are based on an assumed size and are often made against a blank sky with no background object (clouds, mountains, etc.) to set a maximum distance. Reflections from windows and eyeglasses produce superimposed views, and complex optical systems, such as camera lenses, can turn point sources of light into apparently saucer-shaped phenomena. Such optical illusions and the psychological desire to interpret images are known to account for many visual UFO reports, and at least some sightings are known to be hoaxes. Radar sightings, while in certain respects more reliable, fail to discriminate between artificial objects and meteor trails, ionized gas, rain, or thermal discontinuities in the atmosphere.
"Contact events," such as abductions, are often associated with UFOs because they are ascribed to extraterrestrial visitors. However, the credibility of the ETH as an explanation for abductions is disputed by most psychologists who have investigated this phenomenon. They suggest that a common experience known as "sleep paralysis" may be the culprit, as this causes sleepers to experience a temporary immobility and a belief that they are being watched...
For reporting UFO sightings all over the world and help continue the search for disclosure, you can email us your footage and photos or contact us on our Facebook page.
- E-mail us your photos & footage : https://www.youtube.com/channel/UC-VPSQdVNJyI1afN27L9Jgw/about?disable_polymer=1
- Twitter : https://twitter.com/section_51
- Facebook : https://www.facebook.com/UFOatSection51/
Subscribe to Section 51 ! Thank you.
You can visit our store :
https://shop.spreadshirt.com/section51/
Open your eyes, watch the sky with Section 51 !