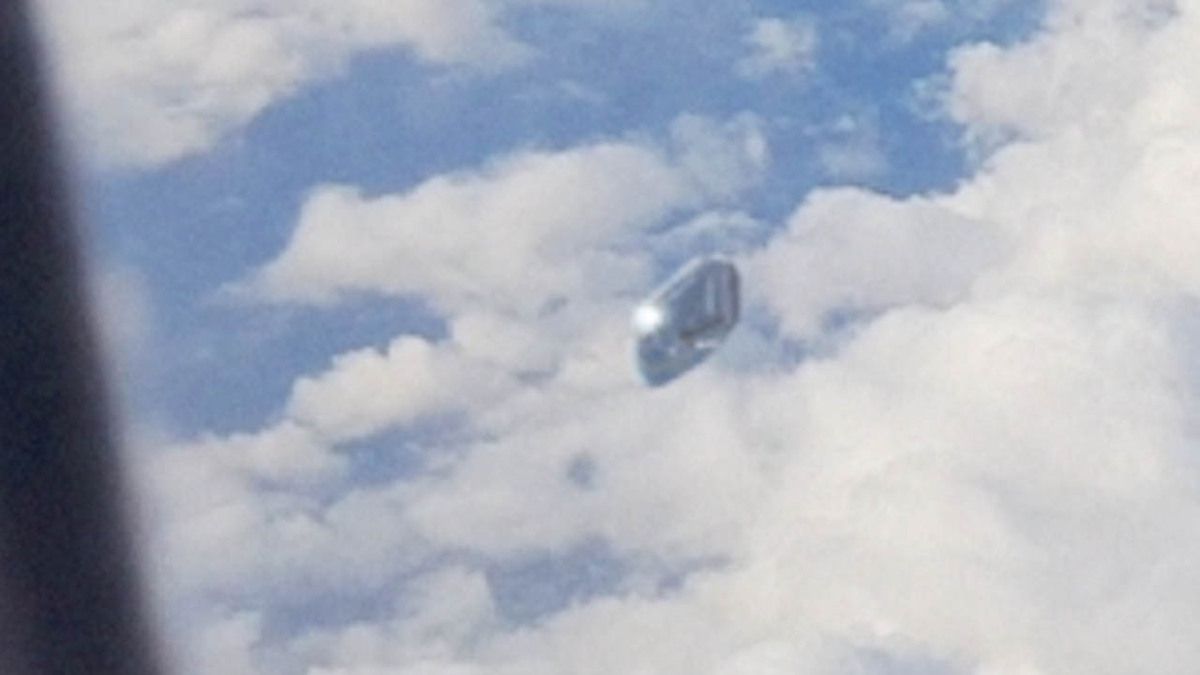 April 2017 - Spain. Passenger in airplane filmed amazing footage of UFO in the sky of Spain.
Watch the VIDEO HERE !
In november 2016 a man claimed to have seen hundreds of UFOs and caught some of them on video moving in a blue sky. Celebrating his 40th birthday, British holidaymaker Paul Zinger said he managed to get a video of the UFOs over Barcelona.
He reportedly saw the white orbs flying above the BBVA building nearby.
Originally from Clitheroe, Lancashire, the painter and decorator estimated he saw at least 100 objects moving in different directions.
While the footage he recorded doesn't reveal the numbers of the orbs, he said that there were at least 100 of them if not more in the sky.
He was amazed to see those flying things in a holiday that was a surprise from his girlfriend for his 40th birthday.
According to the boyfriend, they both experienced food poisoning and the only time they spent outside was a few of hours on La Rambla.
Paul said that the experience of seeing UFOs changed the way he viewed the world.
UFO expert Gary Heseltine, who was also a detective, described the objects as anomalous, which means no concrete conclusion was reached.
Here is with this new video another proof of regular concrete UFO sightings over Spain...
Subscribe to Section 51 ! Thank you.
Open your eyes, watch the sky with Section 51 !
Join the official Facebook page and talk about us :
http://www.facebook.com/UFOatSection51