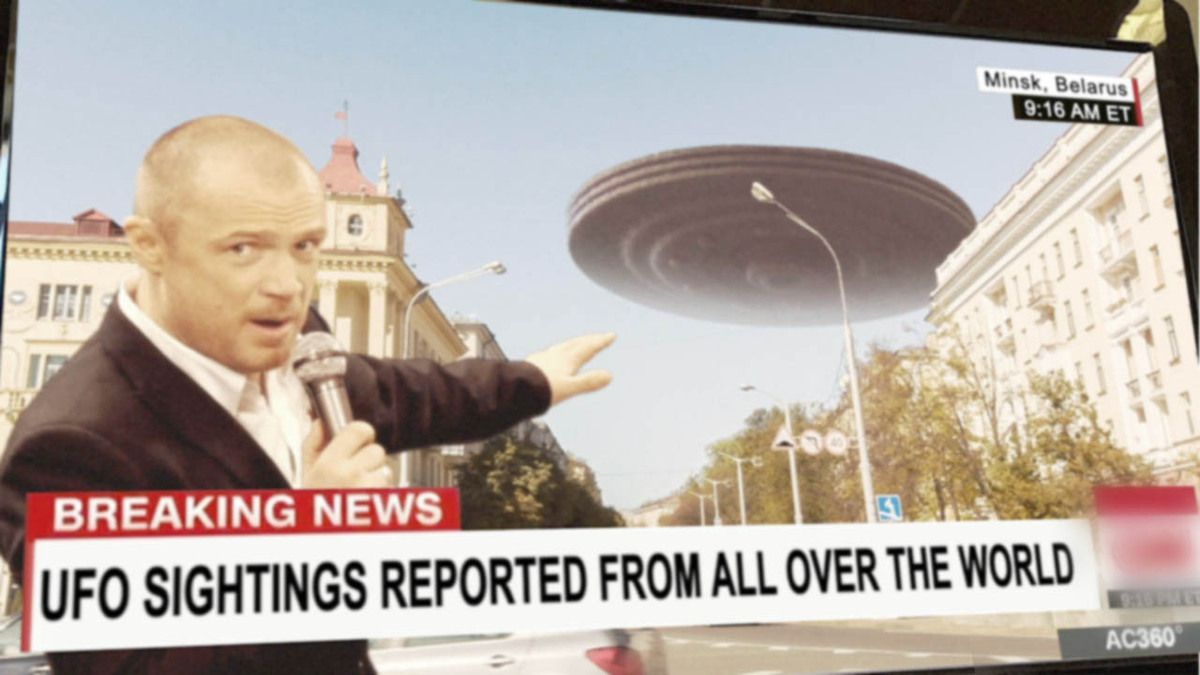 September 2016 - Republic of Belarus, Minsk. American TV channel talks about UFO sightings reported from all over the world and now over Minsk.
According to the people who sent us the video footage, it seems that the TV channel has now completely removed the live streaming that we can see here. The huge UFO hovering over Minsk looks very similar with the other large UFO reported in Iraq by US soldiers. Is a global invasion coming ? We send a call to people who live in Belarus. Can you confirm that the UFO is still over Minsk ? Did the UFO leave or not ?...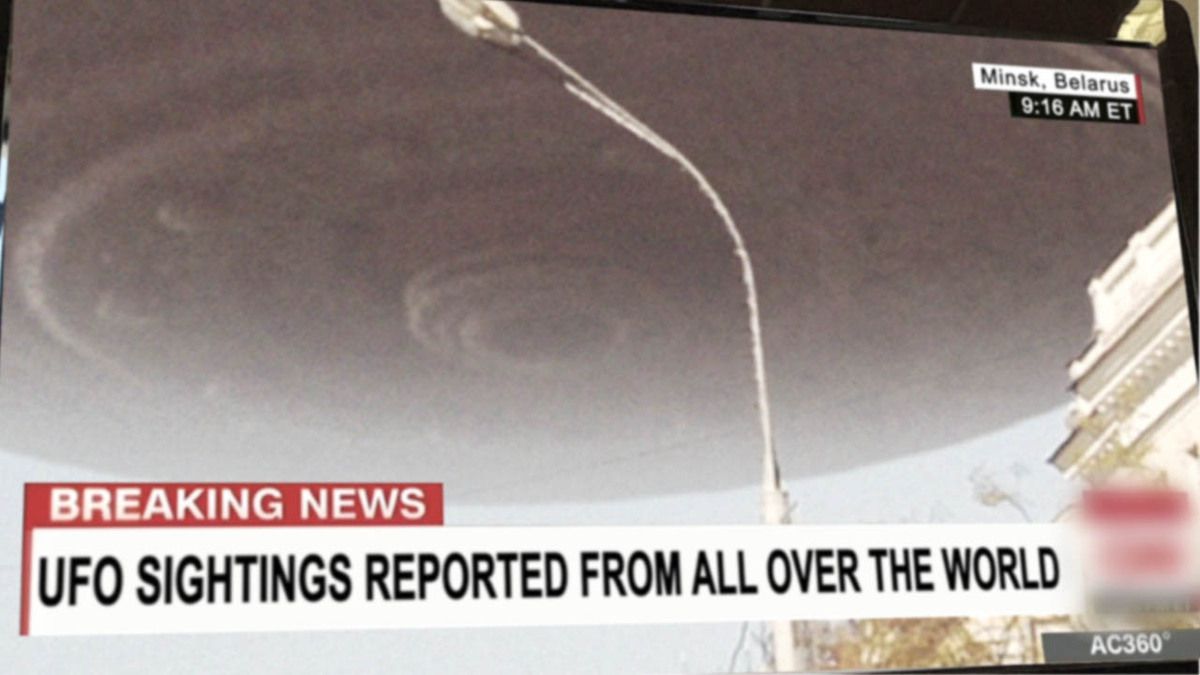 Subscribe to Section 51 ! Thank you.
Open your eyes, watch the sky with Section 51 !
Join the official Facebook page and talk about us :
http://www.facebook.com/UFOatSection51