September 2016 - Iraq, Bazian area. Three days ago US soldiers recon squad was sent to Bazian area to confirm presence of large UFO over a valley. No further information...
WATCH THE VIDEO HERE !
Latest UFO sightings in Iraq :
http://www.ufo-hunters.com/sightings/country/IRQ/Iraq
At 10 PM, on June 13, 2006, a little south of Baghdad, Iraq, a U.S. Army platoon of 25 men based at the Radwahnian Palace complex were headed into Makasib not far from the Baghdad Airport for night curfew patrol. In the early morning of June 13th, U.S. President George W. Bush made a surprise visit to Baghdad.
Eyewitness U.S. Army Sergeant 1st Class David Mark Koch (Ret.) estimated the triangle was 1200 feet long and remained unmoving in the night sky for at least five minutes.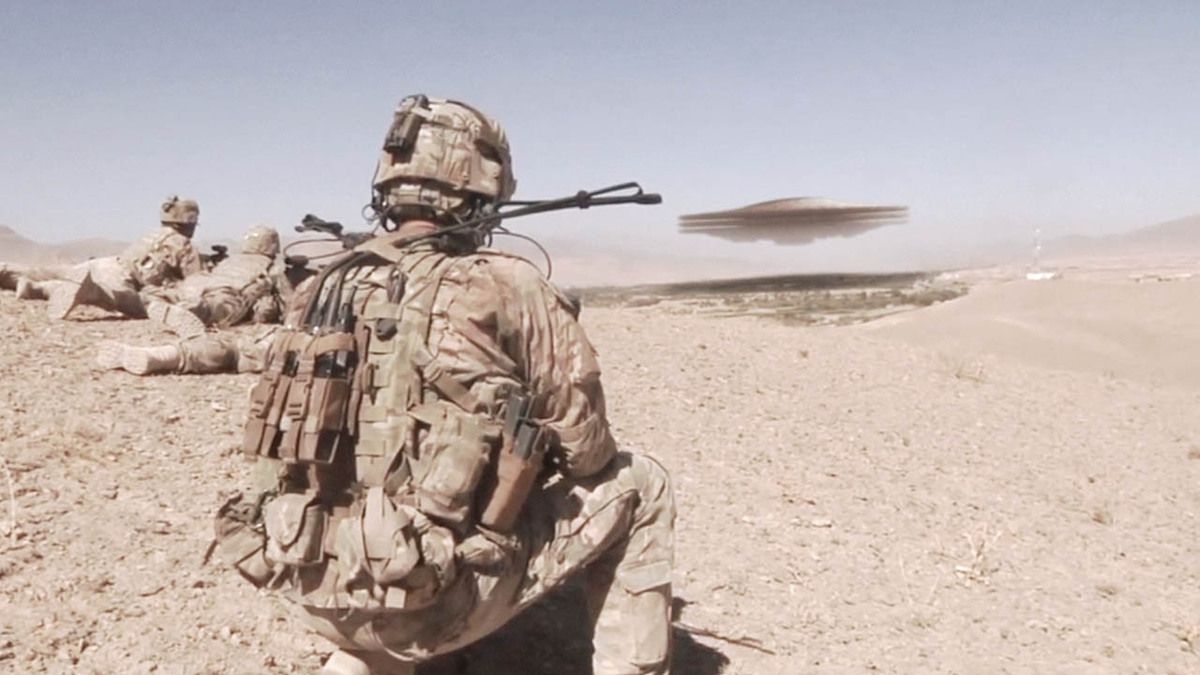 Subscribe to Section 51 ! Thank you.
Open your eyes, watch the sky with Section 51 !
Join the official Facebook page and talk about us :
http://www.facebook.com/UFOatSection51