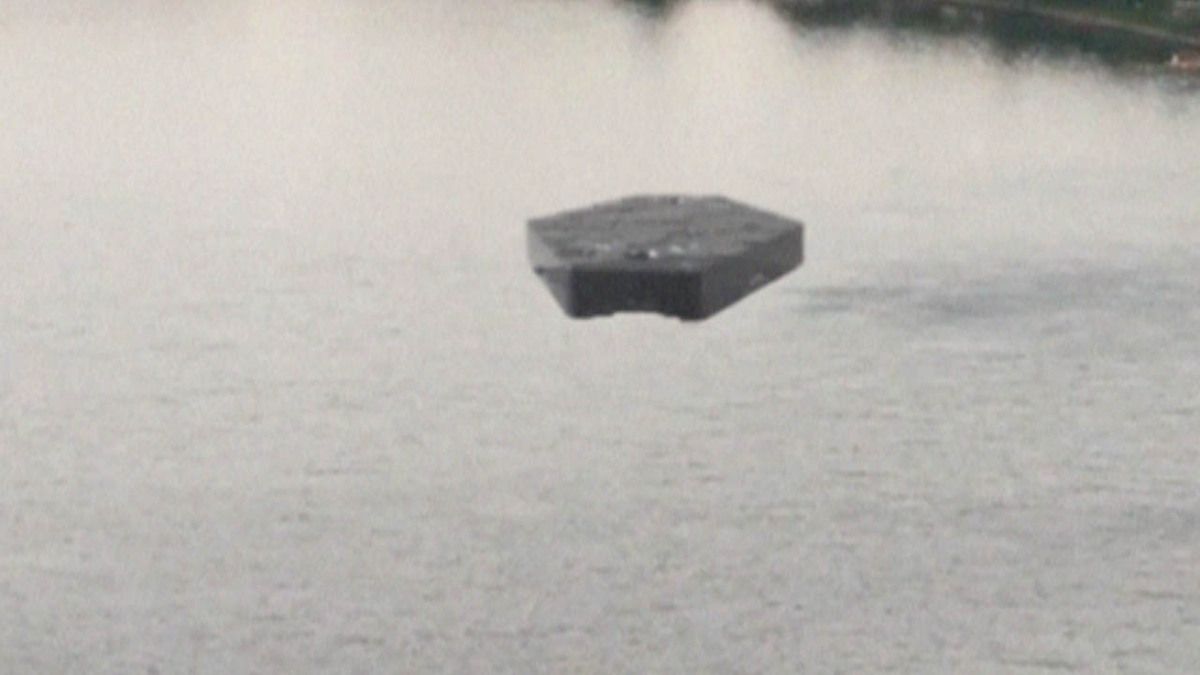 May 2016 - Brazil, Rio de Janeiro. Different videos show massive UFO flying over the beach of Rio de Janeiro.
Watch the VIDEO HERE !
UFO sightings in Brazil since 1980 :
1980 - Elias Seixas de Mattos was a truck driver from Rio de Janeiro in 1980, when he had suffered an unexplainable experience. His story, along with the ones from his two friends, has earned an important page in the history of Brazilian Ufology because of the quantity of details he displayed to describe the situations.
1986 - A series of UFO sightings all over the states of Southeastern Brazil.
1996 - The Varginha UFO incident was an incident in Varginha, Brazil, in 1996 involving reports of unidentified flying objects and strange creatures (allegedly extraterrestrials) which were supposedly captured by Brazilian officials.
In Saragonha Island, at Patos Lagoon, Haroldo Westendorff witnessed a cone-shaped UFO, 50 to 60 meters tall, with a base as big as a soccer stadium. He flew around the object for some 15 minutes, keeping 100 meters of distance. the object was spinning around itself and heading towards the sea. The object was spotted at the radar of Infraero's room at Pelotas' airport. the object was not detected by Cindacta II in Curitiba, Paraná, which was responsible for watching the skies of southern Brazil. Westendorff also reported a smaller object coming out of the top of the big UFO, which climbed into the skies at a very fast speed, with the larger UFO following shortly afterwards. The Ministério da Aeronáutica (Aeronautic Ministry) kept a secret investigation of the object seen by Westendorff.
2008 - In 2014, a document called "Dossier Riolândia" was produced by the amateur organization Inape (Instituto de Astronomia e Pesquisa Espacial (Institute of Astronomy and Space Research in Portuguese)) which allegedly shows the appearance of UFOs in the city of Riolândia on January 20, 2008.
2013 - On 19 June, a light was visible in the sky over one of the protests in Brazil, and seen by thousands attending the event. It was reported to be an UFO, but it was actually a drone used by local newspaper Folha de S. Paulo in order to shoot aerial images of the demonstrations.
Subscribe to Section 51 ! Thank you.
Join the official Facebook page and talk about us :
http://www.facebook.com/UFOatSection51