October 2015 - Portugal area, Azores Island. Two huge underwater pyramids discovered by researchers near Azores Island.
Two huge pyramids have been discovered off the Azores islands by Portuguese Researchers of the Hydrographic Institute of the Navy during the investigation on the first underwater pyramid found in 2013 between the islands of Sao Miguel and Terceira. They were still studying whether it is in fact man-made or not when they detected other huge signals showing av structures 120 meters high and 20,000 sq m base in the area of Terceira island - bigger than the first pyramid.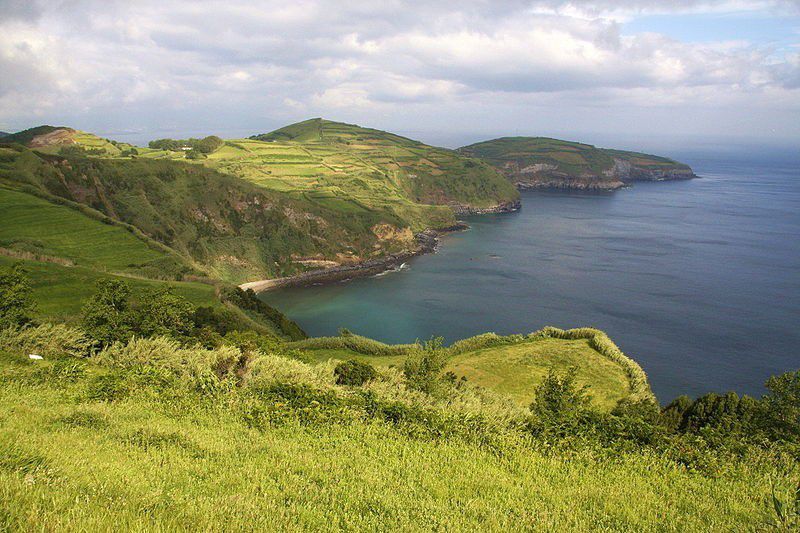 The legendary Atlantis, was first mentioned by the Greek philosopher, Plato in his dialogues Timaeus and Critias, written in c. 360 BC. According to Plato, Atlantis was a naval power lying "across the Pillars of Hercules" that conquered many parts of Western Europe and Africa 9,000 years before the time of the legendary Athenian lawgiver Solon, i.e. in the 10th millennium BC. After a failed attempt to invade Athens, Atlantis sank into the ocean "in a single day and night of misfortune.
Legends of an advanced prehistoric civilization know as Atlantis have been around since the beginning of history, but previously those who searched for it were divided whether or not it was located near the Azores, South America or elsewhere.
From as far back as Plato it was suggested the original builders of the pyramids lived west of Gibraltar, but findings of Machu Picchu, and other curiosities in the Mediterranean, led people to believe it was on the other side of the Atlantic.
The newly discovered Pyramids are around 80 meters below water and perfectly aligned with the four cardinal compass directions, similar to the Great Pyramid of Giza. They seem to represent a giant triangle with the first pyramid found in 2013.
Subscribe to Section 51 ! Thank you.

Join the official Facebook page and talk about us :
http://www.facebook.com/UFOatSection51
Watch the VIDEO HERE !